I can't forget about our lovable furry family members who also care about their surroundings too. That's Emma, my adorable ragamuffin, who loves to get spoiled (mostly by my husband). She would love all of the things below, but I'm afraid if she got everything below, she'd really be too much of a princess.


Glamour Dogs by Catherine Ledner from $19.80


I admit it, I only want to read this book because of the title and the cover. But the photographs inside do sound fabulous. Just don't let your dog see the photos or else they might get more demanding than they already are.

Gotta make sure they have cute bowls to eat out of!



Beveled Dog Bowl for $18.00

Retro Green Bowl for $16.00

Good Dog Bowls Gift Set for $53.59

New York Subway Bone Placemat for $24.95
For the NYC-bound pooch.

Oasis Sapphire Pet Mat for $27.95
For the refined pooch.
handpainted single paw personalized placemat for $44.00
For the rugged pooch.
Canvas Bone Place Mat for $28.00
For the simple pooch.



After meal time is nap time and what better to fall asleep on than the beds below.


Round Bed - Toile
$110.00 - $150.00
Chocolate Bones Luxury Crate Mattress
$85.00 - $185.00
Cotton Lounge Bed - Opulence for $110.00




Treats are a must, and if they happen to come in really cool containers, even better!



Dog treats in Retro Tin for $9.60

Therapy Dog Treats for $4.80

Take Out for the Dog Treats for $12.00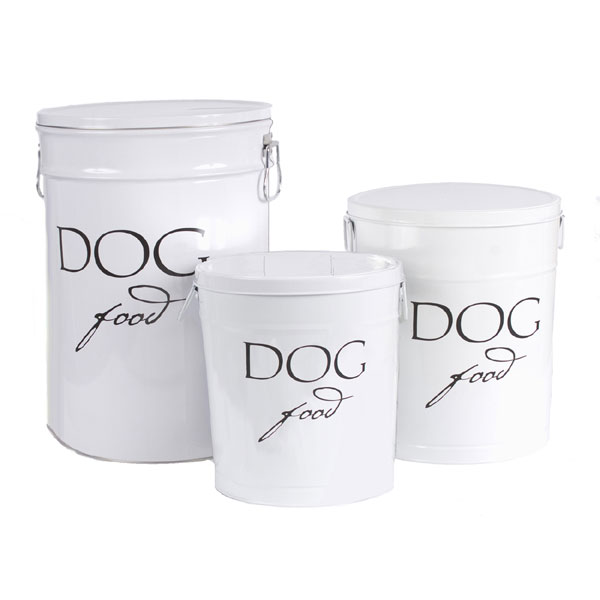 Classic Food Storage Cans
$60.00 - $75.00

Or you can get these chic storage cans instead.