halloween
An Elegant But Somewhat Mysterious Halloween
Thursday, October 28, 2010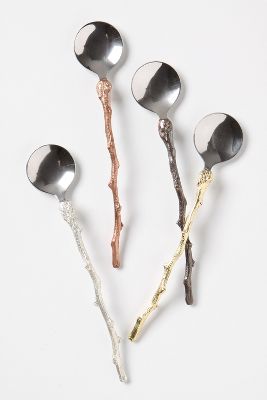 Sticky Teaspoons for $128.00 (set of 4)



For those of you who want to dress up the table for Halloween but don't want anything too scary or garish, these items might be just the thing for you. They have just the slightest hint of mystery to them, but are quite elegant in their own way.




Halloween Etched Recipe Cocktail Shaker on sale for $15.00!

Wood-Slices Organic Dinnerware
$36-$50

Midnight Black Glassware Collection at $25.49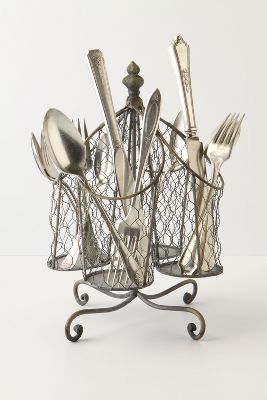 Utensil-Go-'Round Spinner for $28.00

Bone Chillers Ice Cube Tray for $9.95

White Pumpkin Candles for $29.00
(Only the large is available)

Faux Croc Placemats with Silver Studs Set of 4 for $79.80